There are 100's of hop varieties to choose from, which makes it somewhat difficult to identify the appropriate hop pairing and combinations.
How do you choose the right hop combinations for the beer you are brewing? How do you know what hop pairings work well for a specific hop?
You can spend hours searching the forums, and wade through all the different advice that's being offered. But that's time consuming, and you're not always sure the advice you're getting is sound.
What the beginning homebrewer needs is a hop pairing guide. A simple tool that lets you select a specific hop, and the tool spits out what hop combinations work with that selected hop.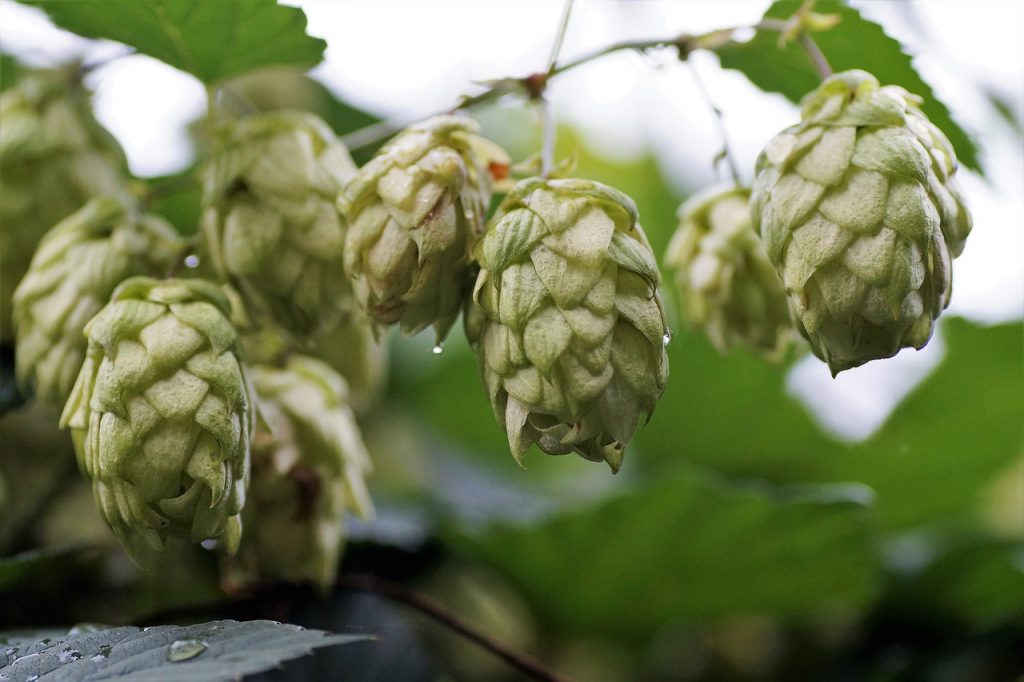 Hop Pairings and Combinations
That's exactly what I created, a hop pairing guide.
BTW, If you want to bypass all the reading, click here to download my hop pairing guide.
I know, I know… There's really no right or wrong answer on the pairing of hops, it's all a matter of personal preference. And I agree with that, at least to an extent.
While I'm all about experimenting and doing what I want to do when it comes to homebrewing, there are normally some guidelines that I like to follow. The pairing of hops is one of those guidelines. At least for now.
Hop Pairing Guide
If you read the Bio on my site, you've probably noticed that I work in IT, and have a passion for technology. Why not combine my homebrewing hobby with some basic tech, and create something that could provide some value to the homebrewing community.
So how does this thing work?
Well first off, I didn't go too crazy. It's really nothing more then a basic spreadsheet that does some data lookup's via a few unique functions. All the data was gathered via a number of reputable websites.
The hop pairing and hop combinations were gathered from a few homebrewing forums, by pouring through quite a few posts on hop pairings. It took quite a bit of effort wading through all the information to come up with this list.
Additional information on hop profiles was pulled from Hopslist, BYO.com, and Bear Flavored's Hop Cheat Sheet.
The tool is very easy to use. Simply select the hop that you want to pair from the drop down list, and the tool will generate a list of hops that pair well with the selected hop.
In addition, the tool will give you some basic information on the hops selected (hop profile, hop character, alpha acid percent), as well as some hop substitution guidelines.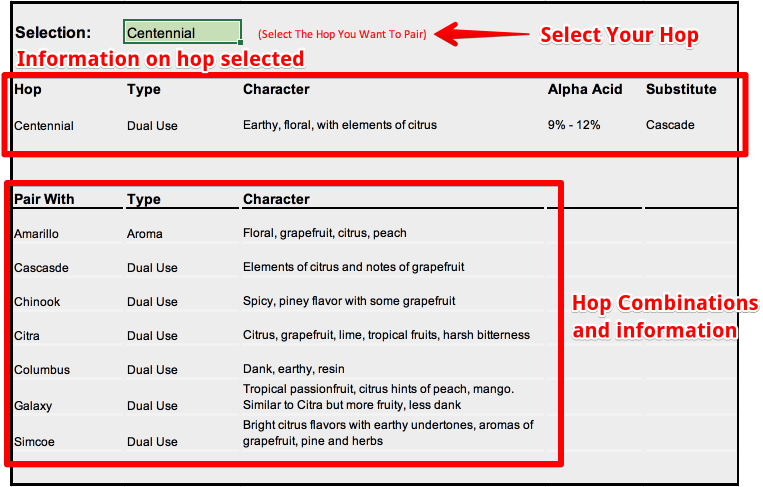 Hop Pairing Guide Release Notes
You can download the latest release of the hop pairing guide right here.
I'll keep this section updated as I make various tweaks to the tool and add new hops to the guide. For this initial version, I've got 12 different hop varieties loaded.
If you find something here that just doesn't seem right or have other suggestions, please let me know by leaving a comment. I'll be using that feedback as I make changes to my future releases.
Version History
Until then, cheers…
Image by
Iva Balk
from Pixabay