I've been dying to try Mecca Grade Estate malt for the past year or so? Why? Everything I read about this craft maltster screams quality, and I really wanted to see what the fuss was all about. I also wanted to know if there was truly a difference between what a craft maltster produces, and a typical brewing malt from Briess, Rahr, or Viking.
So I set out to brew a Blonde Ale, using mostly grains from Mecca Grade Estate. Given that, I present to you the Mecca Grade Blonde Again.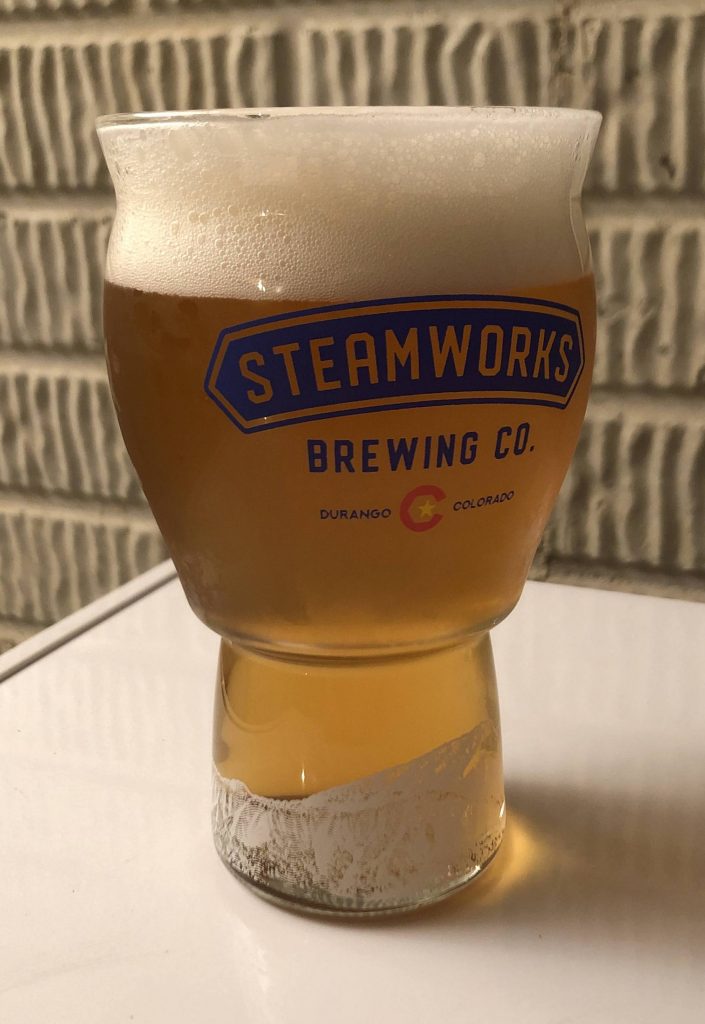 Mecca Grade Blonde Again
I went with a Blonde Ale, as it's one my my favorite styles. A Blonde Ale would be a great opportunity to showcase the malt, without it being overpowered by the hops.
The Mecca Grade Estate malts I choose for this beer was their American Pale (Lamonta) and White Wheat (Shaniko).
Lamonta malt is their equivalent to a base 2-Row Brewers Malt. It has an SRM of 3.0 which is slightly darker then other brewer's malt, and provides more of a golden color. It's described as being slightly sweet and biscuity.
Shaniko is their white winter wheat malt. Shaniko has an SRM of 3.5, which again is slightly darker than other white wheat malts that typically clock in around 2.5 SRM. The taste is described as eating cookie dough straight off the spoon. Sounds intriguing.
For the hops I went with a combination of Magnum and Willamette. A previous Blonde Ale that I brewed had a single charge of Willamette for 60 minutes, which I felt lost the character of the Willamette. For this go around, I went with the Magnum to provide a dose of bittering, and the Willamette later in the boil to retain the floral and spiciness.
For the yeast I went with the basic Chico Strain, WLP001 California Ale Yeast. This was fermented at 67 degrees F for 10 days before ramping up to 72 degrees F for a D-Rest. Given that I lost my fermentation chamber due to our little pandemic, I fined with gelatin directly to the keg without any prior cold crashing.
Recipe Details
Batch Size
Boil Time
IBU
SRM
Est. OG
Est. FG
ABV
4.5 gal
60 min
24.0 IBUs
5.0 SRM
1.046
1.010
4.7 %
Actuals
1.046
1.007
5.1 %
Fermentables
| Name | Amount | % |
| --- | --- | --- |
| Lamonta : Pale American Barley Malt (Mecca Grade) | 7.5 lbs | 89.55 |
| Shaniko : White Wheat Malt (Mecca Grade) | 8 oz | 5.97 |
| Caramel/Crystal Malt - 20L | 6 oz | 4.48 |
Hops
| Name | Amount | Time | Use | Form | Alpha % |
| --- | --- | --- | --- | --- | --- |
| Hallertau Magnum | 0.3 oz | 60 min | Boil | Pellet | 11.6 |
| Willamette | 0.6 oz | 20 min | Boil | Pellet | 5.8 |
| Willamette | 0.4 oz | 5 min | Boil | Pellet | 5.8 |
Yeast
| Name | Lab | Attenuation | Temperature |
| --- | --- | --- | --- |
| California Ale (WLP001) | White Labs | 77% | 68°F - 73°F |
Notes
Water Profile

Ca: 51 Mg: 10 Na 5 SO4: 105 Cl: 45
The Tasting
After burst carbonating, I took my first taste a week after packaging. There was a bit of harshness/bitterness that was definitely not to the style of a Blonde Ale. My initial thinking was the Magnum boil addition upped the bitterness too much. I really wasn't a fan at this point, as it masked the Mecca Grade Estate malt taste I was hoping to get from this beer.
However, patience is a virtue. At the 2 week mark, my little Mecca Grade Blonde Again aged nicely. The added bitterness was now gone, and the malt taste stands out better. It's not overpowering, and is a nice balance between malt and hops.
Color
The color is a nice golden hue. Maybe a tad bit darker then a typical blonde ale, but definitely true to style. Based upon my calculations, it came in right at 5.0 SRM.
While it's not necessarily as clear as I like to get my beers, it is pretty clear. I'll chalk that one up to my lack of cold crashing prior to packaging. I have noticed it is clearing more as time passes.
Aroma
A wonderful malt aroma with hints of biscuit. Hop aroma is non-discreet, and lets the malt shine through.
Taste
Boy do I like this beer. The Mecca Grade Estate malt provided a nice complexity that I haven't seen with other base malts.
At first taste, you get hit with the sweetness and biscuit taste as advertised. It blends nicely with the floral and spicy notes of the hops, and is well balanced. Just a touch of bitterness is present from the Magnum addition.
Now that's not to say other base malts I've used haven't been good. I'm actually a fan of Briess' brewing malt. However, if you are looking for something in a base malt that will up the game in regards to malt character, give this one a shot.
Overall, a very drinkable beer, that is extremely tasty.
Conclusion
Did I accomplish what I set out to do? Yea! I wanted to see what all the fuss was with Mecca Grade Estate malt.
Did using this malt add anything extra to the beer? It absolutely did!
Would I use it again? For sure! Now I'm not sure I would use it in every style of beer that I brew, but given the right circumstances I absolutely would dabble with this again.
I would love to try their Pilsner malt (Pelton) in an American Lager. I'm intrigued by their description of cookie dough in their winter wheat malt (Shaniko). Something I may want to try in a Wheat Beer. I'll let you know how that comes out.
Cheers…