I just brewed up a Vienna Lager using WLP830 German Lager yeast, and I was blown away on how quickly this thing fermented.
This will be short and to the point. How long does it take to ferment WLP830 German Lager yeast?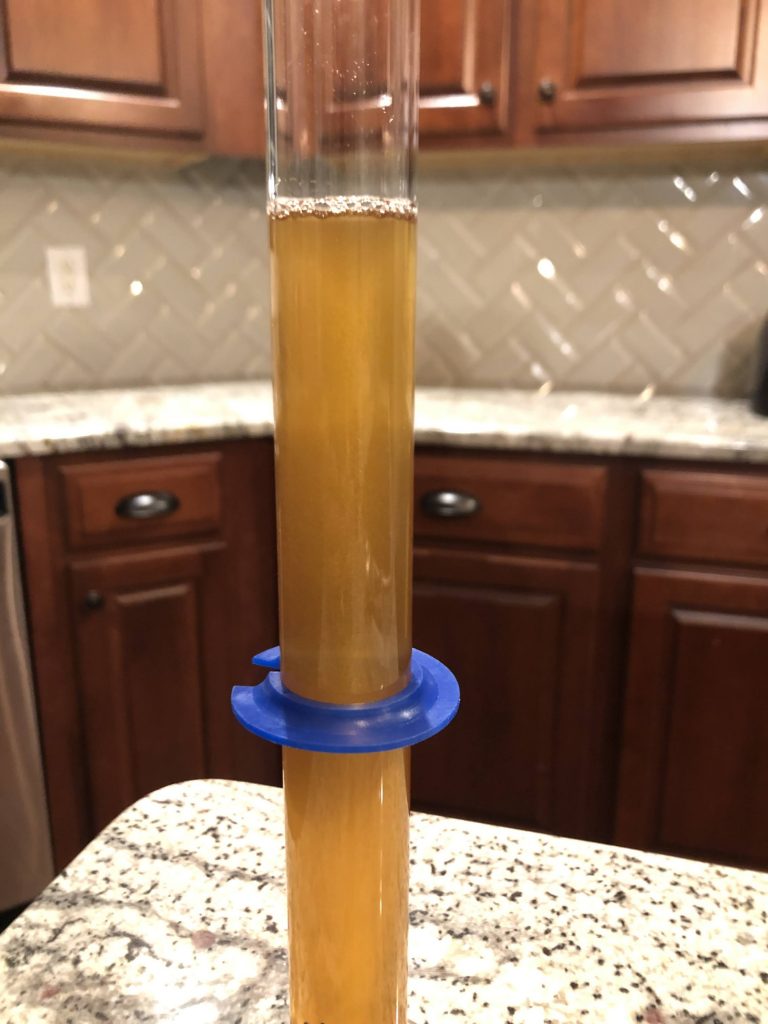 WLP830 Fermentation Time
There's a lot of information regarding the fermentation time of WLP830 German Lager yeast.
Of course it greatly depends on the fermentation temperature you are maintaining, but you can expect anywhere from 7 – 14 days for it to fully attenuate. That's at least based on the information you'll find with a quick Google search.
How long did it take my Vienna Lager to ferment, at somewhat normal lager temps? Maintaining a temperature of 57 degrees Fahrenheit, it fermented in 7 days. Crazy right?
Vienna Lager
A little more information for those that are interested.
I created a yeast starter a week prior to my brew day, only because my brew day was delayed a week. Based upon my batch size, I needed approximately 315 billion cells. A 2 liter starter would yield approximately 345 billion cells. So if you believe in the calculators, I over pitched by ~30 billion cells.
After cooling my wort and racking to my Anvil fermenter, I proceeded to cool the batch down to 55 degrees using my brand new Anvil Cooling system.
I decanted my starter, pitched the slurry, and set my temperature controller to 57 degrees.
24 hours post pitch, I could tell there was fermentation activity. 36 hours post pitch, fermentation was very active. I started getting a little worried when 3 days post pitch that activity seemed to subside.
Now I should mention, I've used WLP830 German Lager yeast in previous beers. Given that experience, I was expecting a fermentation time of at least 9 – 10 days.
5 1/2 days post pitch, I started thinking my week old starter may be causing some problems. I decided to take a quick gravity reading to calm my nerves.
The reading came in right at 1.011, spot on to the estimated Final Gravity BreeSmith was predicting. Now most of my beers typically attenuate a point or two lower then the BeerSmith estimate, and I wasn't in any hurry to keg. I bumped up the temperature to 59 degrees, then 61 degrees the following morning, and finally 63 degrees the day after that. At a full 7 days post pitch, my second gravity reading registered 1.010, where it remained.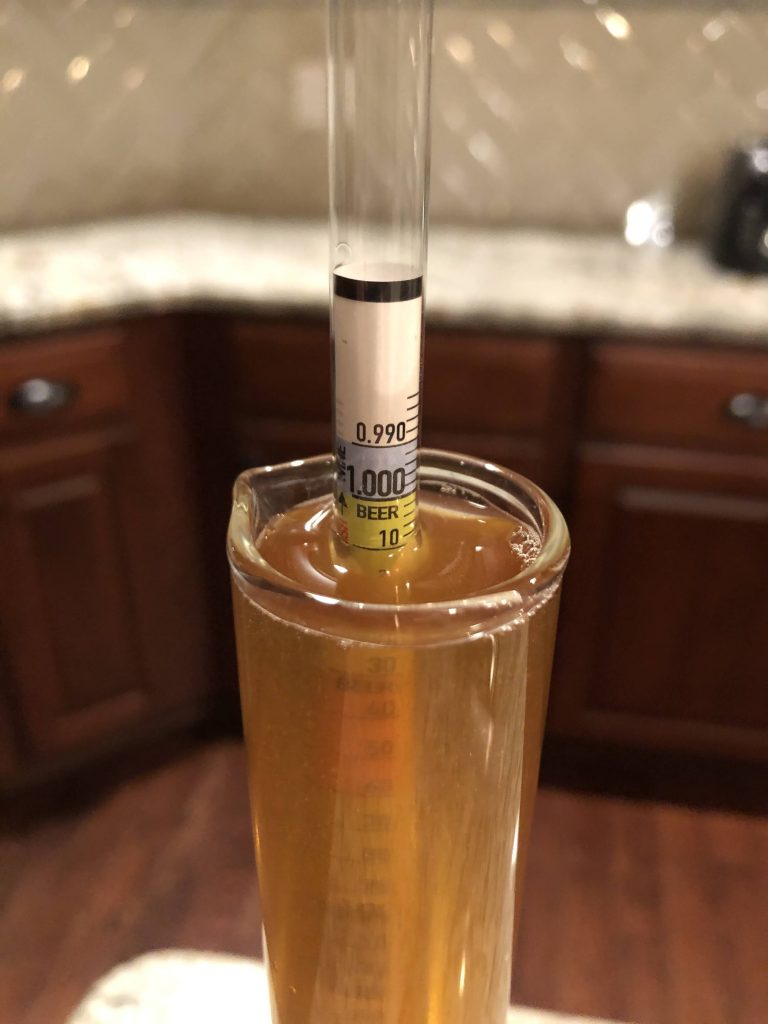 WLP830 German Lager Yeast
This yeast is a beast!
Fermentation time for WLP830 German Lager yeast can be done within 7 days. If you're impatient like I am, you can crank out a lager and be drinking it within 14 days.
I myself will be letting this lager a bit before I tap it, but I won't be waiting 4 – 6 weeks before enjoying that first beer.
Cheers…